Reclaiming the Lost Potential of Bhiwadi
Location: Bhiwadi, India

Area: 44 Acres

Year: 2022

Work Type: Student

Institute:

DIT University, Dehradun

Status: Conceptual

Instructor:

Sanan Verma
The city of Bhiwadi, located on the border of Rajasthan and Haryana, plagues with inefficient agriculture with the advent of rapid industrialisation. The training centre aims to revive the city's capacity to grow organic food by involving both people and farmers in the process. This project targets the declining food resources in Bhiwadi that shall not only help farmers and other learners to learn the new techniques of organic farming to top-up their produce, but also provide the residents of Bhiwadi a healthy food supply.
Site Plan
Grandeur. Elegance. Ties with Nature. The terracotta jali arches possess an indispensable Rajasthani character which combined with biophilic spaces create an enlivening experience.
Floor Plan- Training Centre Academic Block
The academic block stands as the main block of the site as it is where the learning happens. Thought off as a building with an open layout with a touch of Rajasthani essence, it is planned around a huge central public space where can learners can learn even from each other. The diagram depicts Entrapment and cooling of air via depressions and placing vegetation.
Isometric Diagram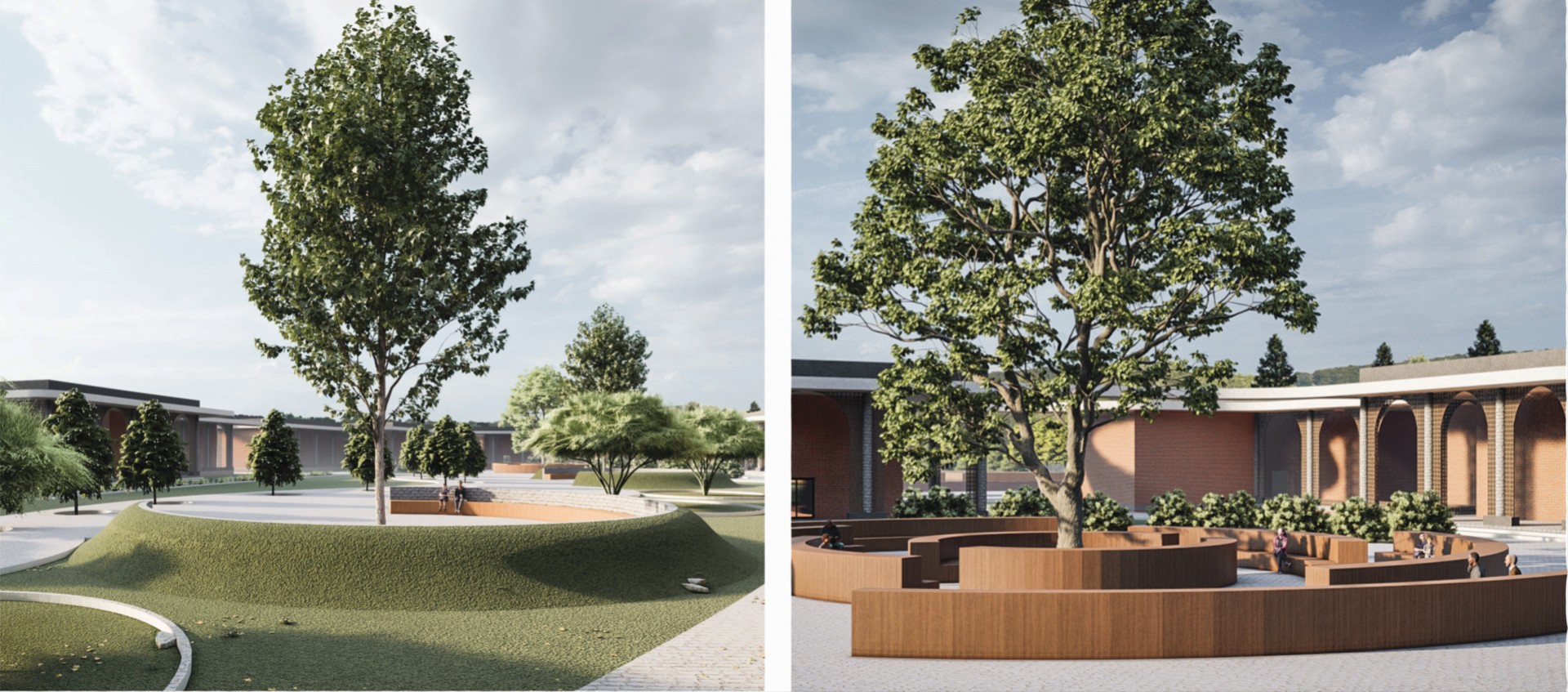 Typical landscape features of the the central public space in which learners learn from each other and nature.