Border Dynamics: Park as Parliament
Location: London, United Kingdom (UK)

Area: Norway–Russia border

Year: 2021

Work Type: Student

Institute:

UCL, Bartlett School of Architecture MLA

Status: Conceptual

Team Members:

Pin Chu Chen

Instructor:

Matthew Butcher, Tiffany Dang
Sited on the border between Norway and Russia, this project reconsiders the autonomy of the town of Kirkenes. The region has a complex history of territorial dispute and mineral extraction, attracting investors from the globe to invest, extract and occupy. As a result, this area has become a semi-peripheral place to Norway. Mining extraction in Kirkenes sparks land use debates between Sámi claims to traditional territory and the mining site. This complex geopolitical context leads to a focus on the border area where multiple actors meet: Norwegian, Russian, and Sámi. This project proposes a series of endangered plant gardens and a meeting space where politicians and other actors can debate geopolitical issues and socio-political issues.
Aerial View of the Border Site: The drawing shows multiple actors who would visit the site in different seasons.
Mapping of the Extractive Colonialism from the research area
The Autonomy of Kirkenes throughout history: The mapping shows the shifting boundary of Sámi territory.
Ecological Border: Future Mining Contamination Area
Tourist recreation centre in wet mire area along the border.
Wet Mire Area : In the wet mire, the centre lies between two fields (lake/mountain), two actors (visitor/environmentalist), two materialities (rusted metal/wood), and two levels (edge/lake).
Observation garden along the border: The lichen recovery garden is installed to test the mining pollution degree.
Sparsely Vegetated Area: In the sparsely vegetated area, an observation point takes up a position on the site to enhance the landscape and scientific observation values.
Endangered plants garden
River Area : In the river, detached from the ground, the debating chamber reveals its placelessness: A place "out of place".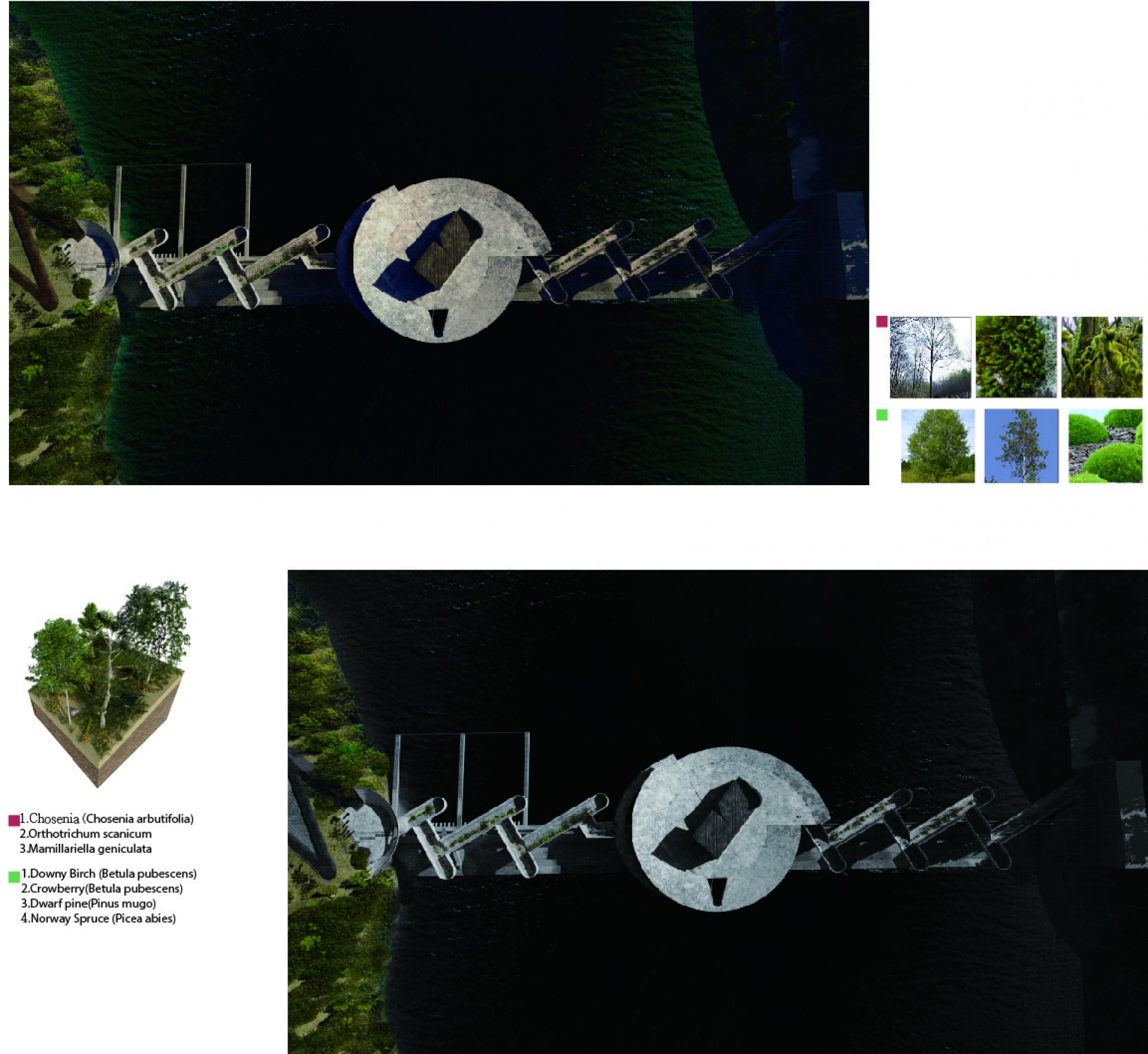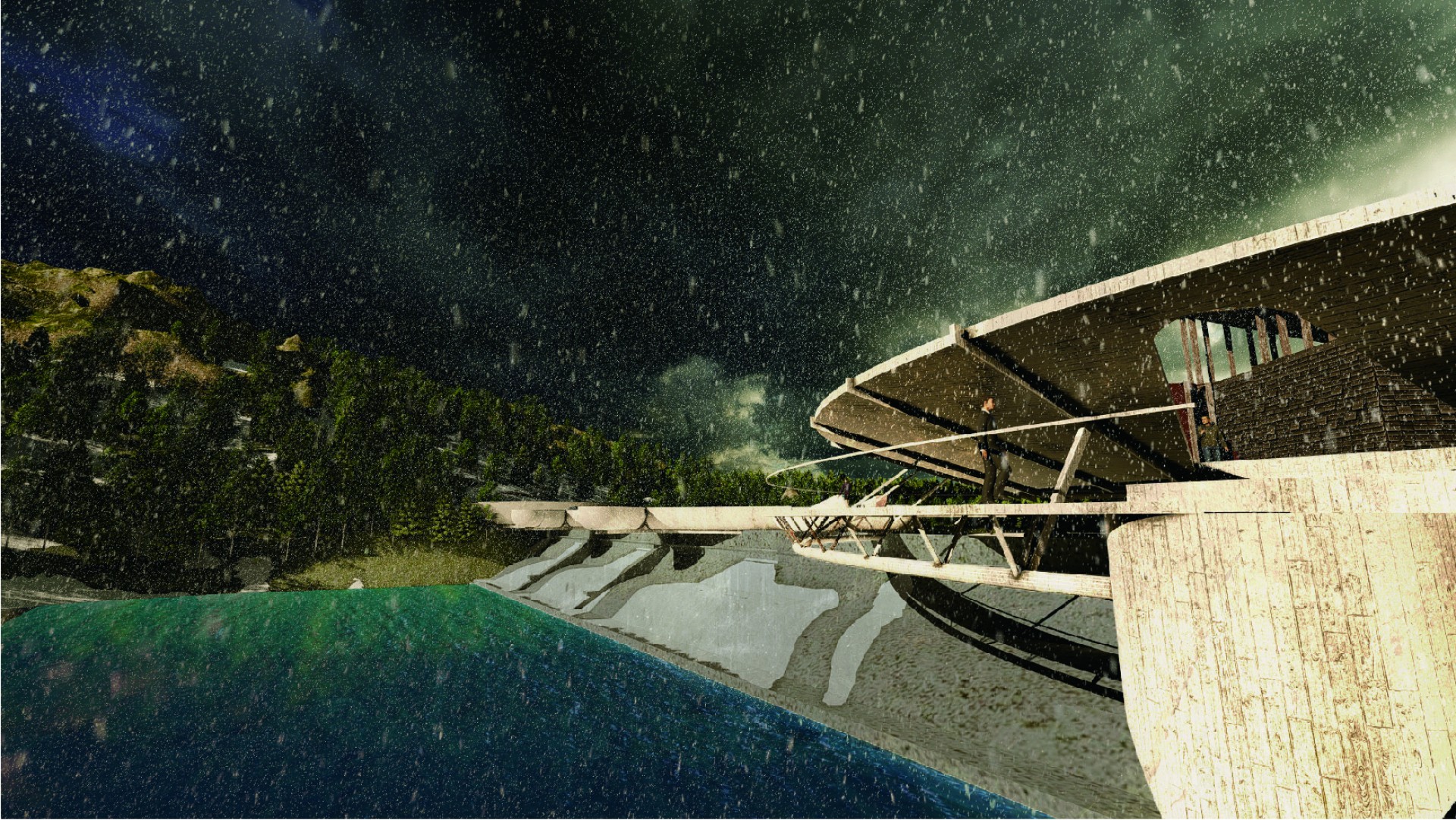 Political discussion is isolated on the Russia-Norway border.
The project aim goal is by using landscape architecture practice to shift the legal discourse and mitigate the controversial geo-political issues.